[Guide] The sentence, "Men study computers and women study accounting" reflects the ways that many new immigrants or international students in Canada choose majors or employment. We talked about the employmentprospects of studying computer science in Canadabefore. In this article, we'll look at accounting. description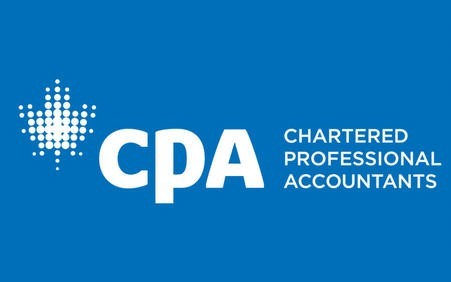 UtoCanada's Thoughts
There are many opportunities in the accounting job market in Canada, but why do new graduates and immigrants with accounting backgrounds repeatedly encounter obstacles when looking for accounting jobs? In fact, the current employment prospects of the North American accounting profession are not as optimistic as new immigrants think, because the competition is fierce. The number of students in accounting majors has remained high for several consecutive years, causing the total number of accounting graduates to rise to a new level.
If you would still like to study accounting, then the following are the suggestions that we put together based on the views of many senior accountants:
》》》 First, learn about the various accounting certificates in advance
。
Accounting graduates should research the various accounting qualifications after their second year, and actively prepare to accumulate practical experience and take the related courses. As mentioned above, the prerequisite for employment is to be a certified accountant. Therefore, many students will engage in some accounting-related work after graduation, while having been preparing for the CPA in the process.
》》》 Second, accumulate accounting work experience in advance
。
Whether you are an undergraduate, college, or even graduate student, it is best to take advantage of internship opportunities before graduation, so that after graduation, you will be confident enough to be employed. In addition to language skills, lack of accounting work experience in Canada is the biggest problem for new graduates and new immigrants looking for jobs. If you do not have Canadian accounting work experience, employers will not take your application seriously, and you will not receive interview opportunities. Work experience in Canada is a prerequisite for most employers when recruiting accounting personnel. No employer is willing to spend money on extra training.
The methods of accumulating accounting work experience are: 1. School co-op (for students); 2. Co-op programs from adult learning centres (for new immigrants); 3. Practice Firm (government-funded virtual companies, providing virtual customers with virtual services. The purpose of the services are to help inexperienced individuals find work and gain Canadian work experience); 4. Co-op (accounting employment trainings and co-op programs provided by some accounting firms, such asA& J. R. & Associates )5, getting employed through employment agencies (proper agencies know how to focus on one industry/field. The most powerful recruitment agency in the accounting industry isRobert Half andAccountemps. Accountemps focuses on low-end temporary short-term work. Therefore, it is easier to apply.)
》》》 Third, minor programs that can add value to your accounting degree
。
If you want to stand out from the crowd, in addition to the outstanding qualifications of this major, the most important thing is a minor or a second degree. Even if your GPA is a B, rather than an A, having once minored in a program that can compliment accounting, such as in computers, the employment opportunities after graduation will be greatly improved.
》》》 Fourth, improve your English through various methods before graduation。
The biggest obstacle faced by new graduates and new immigrants in finding an accounting job is in language proficiency and accounting work experience in Canada. Therefore, these two should be the top priority. While studying,make use of the resources available to you, make more local friends, work part-time in an English environment, listen to English Podcasts, listen to audiobooks and other methods to improve English。
》》》 Fifth,there is no conflict between the background college and whether you continue to study
。
A high degree of education means a longer duration of study. People who spent less time studying for a diploma rather than an undergraduate/graduate degree, spend more time getting work experience. In a country where there is little academic discrimination, 4 years of study versus 2 years of study + 2 years of work does not make much of a difference. Finding a job in Canada is not just about what certificate you hold. The CPA is just like an admission ticket, but you will also be required to have work experience as a part of your qualifications.
In fact, it is common quite common for Canadians to study a higher degree while on the job or after, and the company pays while the government gives a reimbursement (the Saskatchewan government reimburses 75%, although it is unclear whether is a cap amount...). These employees already have a very good job before studying for a higher degree instead of looking for a job after they earn the credentials. The employer of my former boss, the director of a department in a well-known Canadian company, is currently studying for an MBA as a college graduate.
No matter how hard it is to find a job, there are those who are fortunate. As long as you understand the characteristics of the Canadian accounting job market, know the strategies of finding accounting jobs in Canada, and apply the right tactics, you will be able to find a decent accounting job soon after graduation.
Special thanks to: